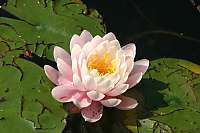 Online Acharya Talk: A Year of Deepening in Compassion
The path of the Bodhisattva Warrior begins with developing affection for ourselves and expands this to others, dissolving the barriers that divide us. To support this practice, the Shambhala Acharyas have offered to lead the community in a year-long series of talks, contemplative and meditation practices from the Buddhist Mahayana teachings of our lineage.
Through Shambhala Online, these talks will begin on February 2019 and conclude January 2020. Throughout the year, the main practice is tonglen, which will be taught by Ani Pema Chodron with both a guided meditation and an audio talk that will be posted on the home page for the course. Additionally, live online talks by acharyas will introduce and support other practices of the Mahayana.
There is no charge for this program, due to a generous donation by a SD center member.