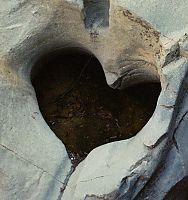 Matiri Bhavana (Offer 2nd Sunday of Month)
with Shastri Ruth Wallen
Maitri Bhavana is a practice of offering spaciousness, compassion and relief from suffering for those who are seriously ill. The ceremony includes brief chanting and the practice of tonglen, an ancient Buddhist contemplation of "sending and taking," to awaken empathy and compassion. With each in-breath, we take in anothers' pain. With each out-breath, we send them relief from suffering.
Everyone is welcome. Instruction is provided. The practice is perfect for experienced and new practitioners. At the beginning of the ceremony we will collect the names of friends and relatives who are seriously ill. To send a name without attending the session, please email
[email protected]

com
This program is free. Donations are always gratefully accepted.
Join us on Zoom: