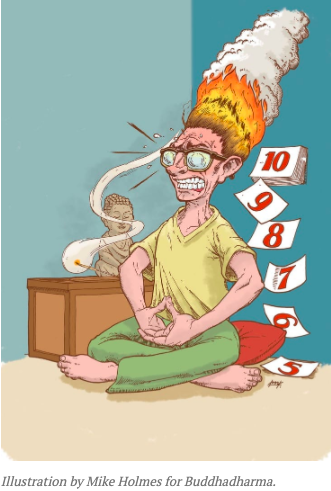 One Day Meditation Retreat - NYINTHUN (on Zoom)
with Steve Bernath
Most of us usually spend our days speeding along, trying to cope with the demands of everyday life: families, relationships, jobs, school—the list is seemingly endless. In the midst of all that, we know the importance of our regular sitting practice and we do our best to carve time out of our busy schedules to make it happen. But intensive practice is also necessary. Chögyam Trungpa Rinpoche began nyinthüns, and they continue as a way for us to have an ongoing spiritual path that deepens over time.

The nyinthün is divided into two practice sessions: morning (9-12) and afternoon (1-5), and it will include daily chants. This day of practice will also include contemplative readings, tonglen, and a tea (3-3:30).
PLEASE REGISTER FOR THIS ONLINE RETREAT. (The registration donation is just a request, only contribute if you can and feel compelled to do so.)

Anyone is welcome and is encouraged to participate the whole day. (We can also offer meditation instruction for those who have not previously received instruction. ) Those who can only attend either the morning or afternoon session are also encouraged to attend. For the purpose of creating a container for our practice session participants will only be allowed to enter at 9am or 1pm as not to disturb the ongoing practice (please be prompt).

If you would like more information about nyinthüns, please talk with your Meditation Instructor or contact the center.
Join Zoom Meeting
https://us02web.zoom.us/j/89005932325
Meeting ID: 890 0593 2325, NO PASSWORD