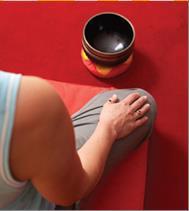 Learn to Meditate
A brief talk and meditation instruction will be followed by Q&A, and refreshments. This program is for people new to meditation as well as for more experienced practitioners who wish to refresh their technique and deepen their view of the practice.

Share this opportunity to encourage family, friends or others curious about meditation to receive instruction in a relaxed, uplifted and wakeful environment.

Usually offered the first Monday of every month, this event is free and open to the public. There are no prerequisites and no registration is required. All are welcome.
Zoom link: https://us02web.zoom.us/j/86454141861
Questions? Contact [email protected]